LEPŠÍ PRÍSTUP
Denne sa každej triede venujú traja predškolskí pedagógovia. Tým je možné s deťmi pracovať v menších, maximálne 7-8 členných skupinách.
Čítať viac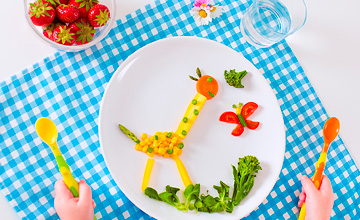 PESTRÁ STRAVA
Vo vlastnej kuchyni varíme so surovinami s kvalitným pôvodom a zložením, s rozšírenou ponukou stravy pre deti s diétami.
Čítať viac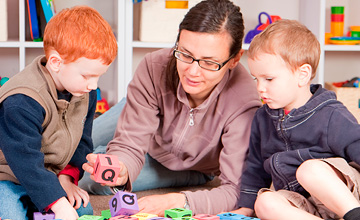 INOVATÍVNA VÝUKA
Výchovno-vzdelávací program podľa štátneho vzdelávacieho programu ISCED 0, ktorý flexibilne prispôsobujeme záujmu a aktivite dieťaťa.
Čítať viac
Welcome to our Kúzelná škôlka
We are introducing you the first art-language, private kindergarten "Kúzelná škôlka" in Slovakia, for the children aged 2 to 6 years, which is the sequel of the private crèche Tulipán in Trnava. The kindergarten "Kúzelná škôlka" is classified in the network of schools and school facilities of the Ministry of Education of the Slovak Republic.
The classification decision, of 29.07.2014, number 2014-6093/36991:4-100B.
The building of the kindergarten is modernly and cleanly reconstructed. We prefer ecological toys made of natural materials. Kúzelná škôlka offers two self-standing buildings, one for the class of children aged 2,5 to 4 years (mravčekovia) and the other one for the class of children aged 4 to 6 years (sovičky). Each building has its own canteen, for which we cook in our own kitchen, 2 game spaces and bathroom with special sanitary facilities Laufen.
Kúzelná škôlka provides for child and their family inspiring and lovely environment. Besides education, the most important things for us are the feeling of safety and the trust in the educator. Here, the child celebrates their uniqueness every day.
In our own kitchen, we use raw materials with the origin and composition of high quality. We cook with expanded offer of meals for the children with diets, or different eating habits, or requirements /gluten-free, without sugar/.
Part of the kindergarten is a safe and large playground with its own garden for cultivation, and the place for breeding pets /rabbit in the exterior, fish in the interior/. We offer transport, too.
Why are we interesting?
Teaching of languages
Twice a week, children are taught English language by a lector in the kindergarten. These lessons also include various activities, such as singing English songs.
Dancing club
Once a week, we dance in the dancing room which is located in the building next door, under the control of a dance instructor.
Own kitchen
For the kindergarten, we cook in our own kitchen, mostly from farm products.
Own garden
Besides paved yard and small garden by kindergarten building, there is also our own garden covering an area of 620m2 with game elements and automatic irrigation system which provides a nice green lawn from spring to autumn.
Effective care system
When compared with typical kindergartens, the most significant difference is our more individual approach to the kids which is ensured by smaller classes (daily there are in average 13-15 children in each class), and two teachers who pay attention to the children (only from 7:00 to 9:00 and from 15:00 to 17:00 there is only one teacher with the children). Each class has two teaching spaces so children can be divided into even smaller groups.

Classification in the network
The private kindergarten "Kúzelná škôlka" is classified in the network of schools and school facilities of the Ministry of Education of the Slovak Republic. The classification decision, of 29.07.2014, number 2014-6093/36991:4-100B. We are a facility that is regularly inspected by the State School Inspection, the Public Health Authority, the Trade Licensing Office, supervised by the City of Trnava, the Ministry of Education of the SR and the Regional School Office.

What do the parents say
"Great ❤ ... I wish every kindergarten was so magical, with magical teachers who can do magic with children."
"A magical kindergarten, teachers and whole team... everything for 1*.... Thank you very much once again!"
Something else about the education of children
Once a week, a male pedagogical element, art carver, Mr. Ivana Slezáka enriches our kindergarten. With great commitment, kind approach and understanding the individuality of every child, he makes art objects together with kids.
We created high-quality and funny week´s thematic projects guided by experienced preschool teachers.
Twice a week, children learn English language through Jolly Phonics.
For the development of physical activity and acquisition of dance skills, children attend a dance club twice a week.
Children begin to learn chemistry and physics every Thursday, at the Science club.
Our goals
During our many years of experience, we have understood that kindergartens should work mainly on these principles:
we believe that there is a hidden treasure in every child. We know how to discover this treasure and help the child to find it in a way that suits them,
the child has a rich imagination which needs to be developed during pre-school age,
the child is naturally and spontaneously educated on the basis of playful and intuitive activity which gradually develops his social, language and physical abilities,
the curriculum should be designed in order to help children get basic skills and learn how to solve problems,
continuous cooperation between the kindergarten and the child's parents and family. We always try to meet your needs,
An important factor for us is a happy and satisfied teacher who feels like in our family. We support them and develop their self-confidence.
WE ARE proud
to fulfil this idea with the help of professional educators. With us, you can be sure that your child will receive the highest levels of personal care and education, all of it in a fabulous, funny, clean and harmonious environment. Come to the magical world in TULIPÁN through colour doors, invite teddy bear, and cat Mňauka and other important friends. Bring a good mood and smile on the face 🙂 We are starting….
News and notifications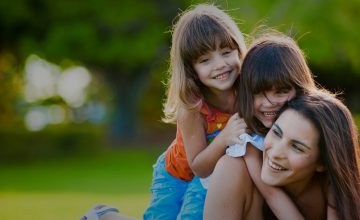 We invite you to Kúzelná škôlka enrolment, which will take place from…
During summer holidays, Kúzelná škôlka offers a special program for…